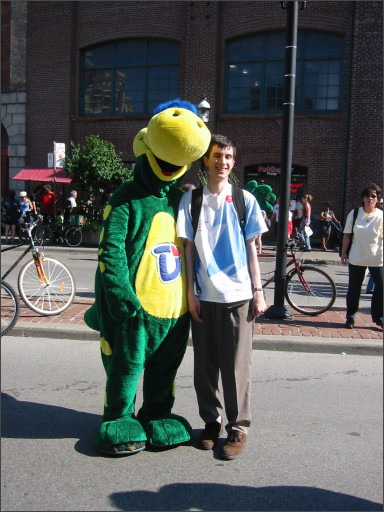 Zahlman and the dinosaur.

I've known Karl Knechtel since I was four or so. We both went to the same pre-school and grade-school.

Rumour has it, although it is indeed very difficult to verify, that he taught me long division at this time, when the teacher wouldn't. For that I am gratefully indebted to him.

Karl Knechtel, also known as Zahlman, was a long time administrator on my talker, Enchantment Under The Sea.